Alt Empordà and Baix Empordà refer to the geographic territory of the DO Empordà wine region. In this ultimate guide to the Alt Emporda, we will share recommendations on where to stay in the Alt Emporda, and what wineries to visit. It's possible to visit the Alt Emporda for a Costa Brava holiday, or even as a day trip from Girona. It's even possible to visit some of the wineries as a day trip from Barcelona, although it is a little longer of a journey.
What is the Emporda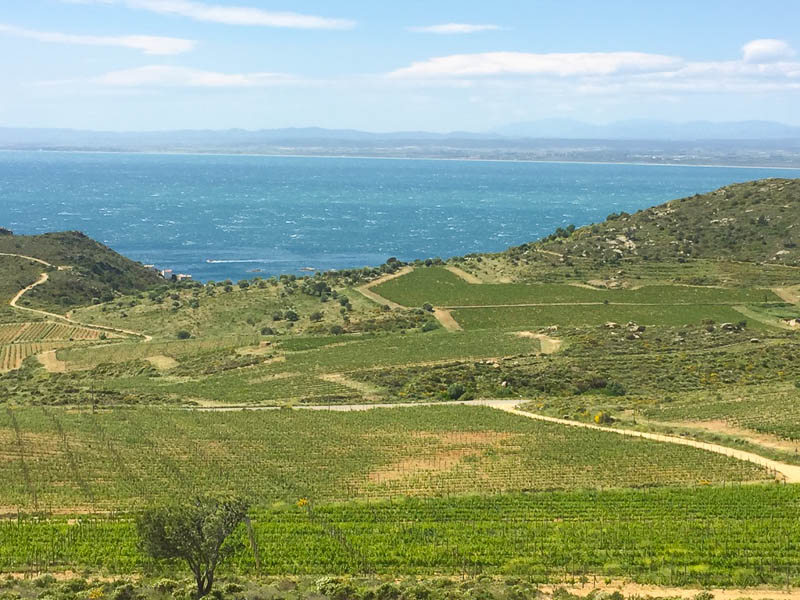 Alt Empordà and Baix Empordà refer to the geographic territory of the DO Empordà wine region. Alt Empordà (or, high Empordà) is along the coast, to the north, starting with Portbou, almost to the French border. Alt Empordà meets Baix Empordà (or, lower Empordà), along the coast, around L'Escala. The area of Baix Empordà starts just south of L'Escala, and runs to just south of Sant Feliu de Guíxols.
What is the Alt Empordà
To make things even a little more complicated, the region of Alt Empordà can be further subdivided into three sub-areas, the coast, the mountains, and the plains. Although these distinctions are not all that important, it helps to guide travelers through the area, one of the most picturesque of the Costa Brava.
The Coast of Alt Empordà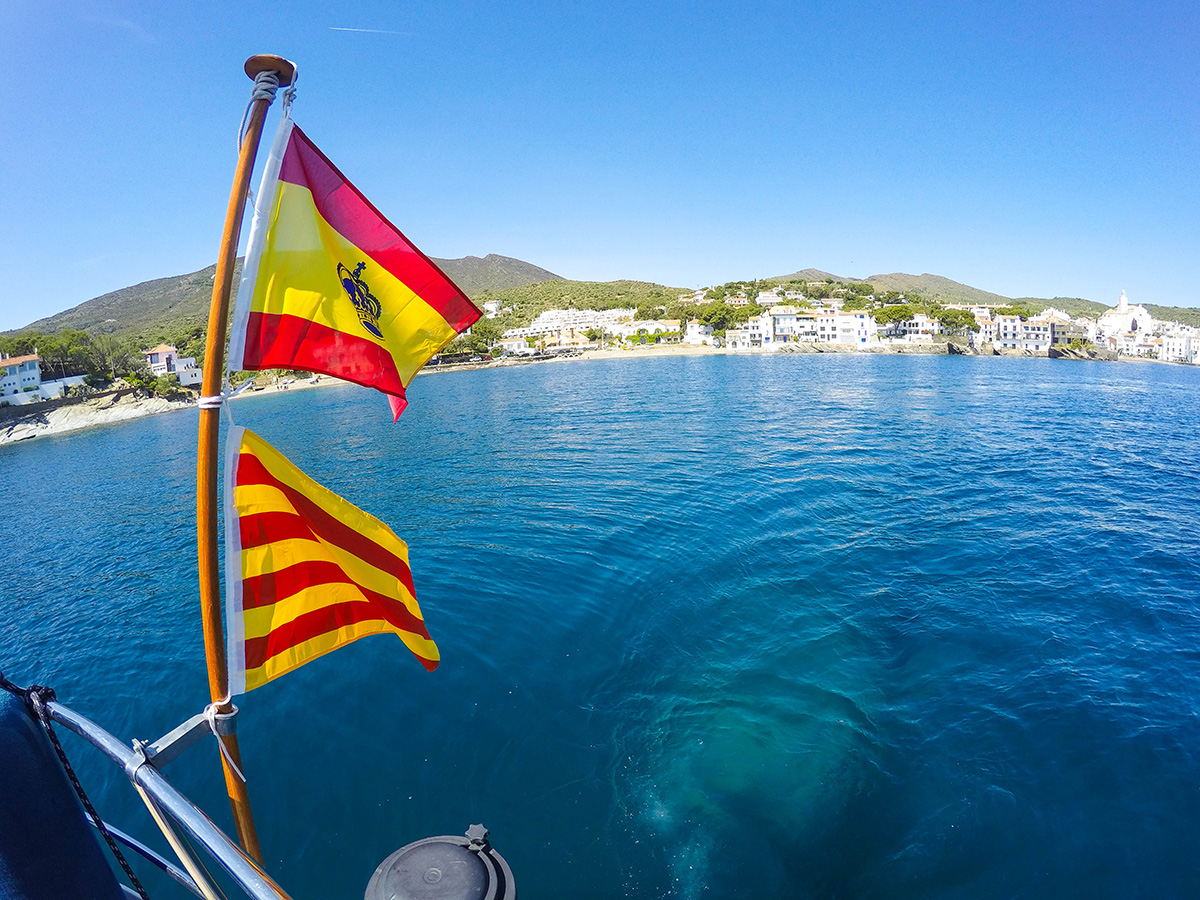 The northern half of the Costa Brava includes the coastal area running from Portbou, at the French border, down to L'Escala. Along this coast are some of the most characteristic towns of the Costa Brava. They benefit from the rich wine history of the Alt Empordà, as well as the influx of fresh seafood and fish, from Roses and El Port de La Selva. The northern edge of the Costa Brava includes one of the most characteristic, and well-known coastal towns – Cadaqués. But, other, smaller, and lesser-known towns offer their own charm.
North of

Cadaqués
Portbou is a charming border village, where France is practically in sight. It's the end of the line for the Spanish trains as well, as they go to "sleep" just behind the village, at the base of the mountains. But, it is a transit point as well, with trains crossing to and from France. Portbou offers a more international feel, but it is a lot less crowded than its neighbors to the south.
Petite Catalan fishing villages continue from Portbou south, leading into the Natural Park of Cap de Creus. Towns include Colera, Llançà, and El Port de la Selva. Each of the seaside communities offers small beaches, coves, and characteristic white houses.
Cadaqués
The real star of the Alt Empordà coast is Cadaqués, which is set at the eastern edge of the Cap de Creus peninsula. Just driving over the mountain and through the national park to reach Cadaqués is something of an experience. It is one of the most well-known towns along the coast of the Alt Empordà, in part due to the influence of Salvador Dalí. Cadaqués served as the summer home for Dalí and for generations has been a home to artists and intellectuals.
South of

Cadaqués
Roses is larger and more developed than Cadaqués, which is protected by the hills and national park. Roses offers large beaches (a total of 19 in fact), secluded coves, and tons of options for water sports.
Heading south of Roses there are some more towns and villages, which are still considered as part of Alt Empordà, although they technically fall outside of the official DO Empordà wine region. Slightly inland is Castelló d'Empúries, the historical heart of the Costa Brava. Once home to the capital of the earldom of Empúries.
To the east is Empuriabrava, which hosts 30 kilometers of navigable canals, and is one of the most important residential marinas within Europe. It is sometimes referred to as the Venice of the Costa Brava, but the better reference is Miami Beach, with boats and yachts docked row after row.
Further south is Sant Pere Pescador, a small town located just a few kilometers inland, but surrounded by marshlands that are now part of the National Park of the Aiguamolls. With the nearby beach, it is a prime summer holiday area for families.
The Southern Edge Of Alt Emporda
The southern tip of Alt Empordà includes Sant Marti d'Empúries, Empúries, and L'Escala, all in a row. This area hosts the Ruines d'Empúries. Founded in approximately 575 B.C. by the Greeks, it was an important trading post for the Greeks. And, it is possible to tour the ruins to this day.
L'Escala is the largest of the towns and is most recognized for its anchovy production. There is a big Sunday market, and it is known for its prominence in the festival calendar, with summer concerts, and an anchovy festival. L'Escala is also considered the break between Alt Empordà and Baix Empordà, as the official DO Empordà region starts up again just south of L'Escala.
Alt Emporda Wineries Near the Coast
Celler Hugas de Batlle, Mas Estela, and Celler Martí Faixó. The southern portion of coastal Alt Empordà does not host DO Empordà wineries, as it falls outside of the geographic location for official Empordà wine production. Instead, towards the southern end of the coastal Alt Empordà, and set slightly inland, is the small village of Ventalló, where it is possible to take a break from wine to learn about the production of olive oil from Serraferran.
The Mountains of Alt Empordà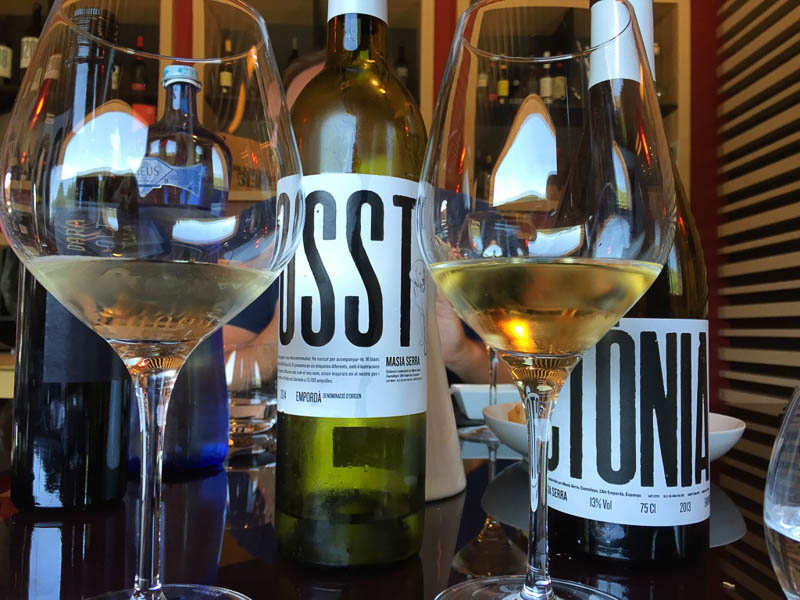 The mountainous region of Alt Empordà, in the west, heads into La Garrotxa, and towards France. It includes the areas of Capmany, Cantallops, and Espolla, among others.
For wine lovers, it doesn't get better than Capmany, the smallest town with the highest concentration of wineries in the Costa Brava. Capmany hosts eight wineries, from large and historic cooperatives to some top notch and creative winemakers.
It is a blink and you miss it village, with one road threading through the town. There are more wineries than anything else, as the town offers a couple accommodation options, a couple restaurants, one bakery, one butcher, and one food store. But, it's quaint and offers picturesque hiking trails that bring you through some of the region's most celebrated vineyards.
Around Capmany are several other petite towns, villages, and wine producing areas. Just north of Capmany is Cantallops, and heading east is Espolla.
Alt Emporda Wineries in the Mountains
Too many to list! Capmany includes Celler Maria Pages, Pere Guardiola, Celler Arche Pages, Grup Oliveda, and Vinyes d'Olivardots. Cantallops includes Massia Serra and Vinyes dels Aspres. Espolla includes Cooperativa D'Espolla and Setzevins. In between is Celler Martí Fabra, and Terra Remota.
The Plains of Alt Empordà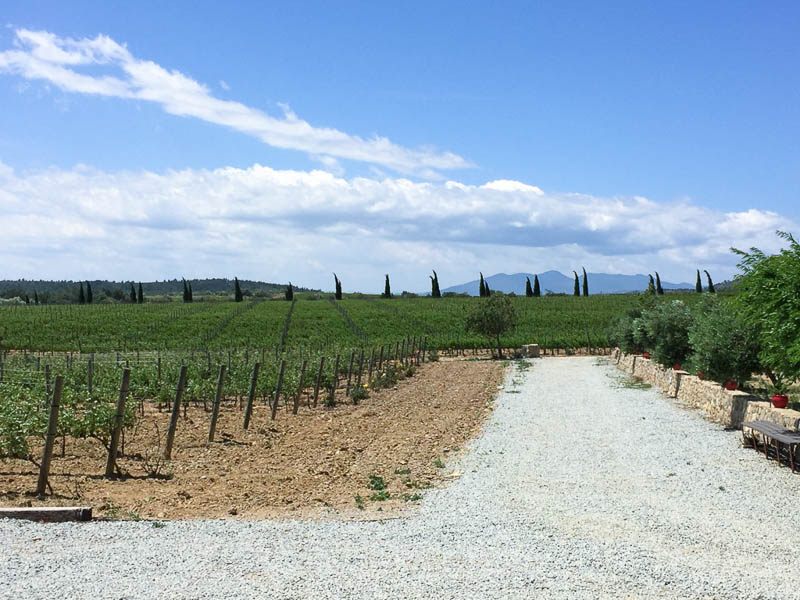 The plains region heads south from the mountains in the direction of Girona and includes the areas of Figueres, Peralada, and about a dozen other, smaller towns reaching towards the coast, including Garriguella, and Vilajuïga. Each of the villages has its own unique history, often told through its castle or church.
Figueres
Figueres lies at the center of the Alt Empordà and serves as its capital. It is the only main train station, where the TGV runs both from Barcelona and France. Although it has its touristic charms, Figueres is also the commercial hub of the region. When driving through the area, it is almost impossible to find a route that does not head in the direction of, or away from, Figueres.
The city hosts its own La Rambla, which is a spacious walk that lies above what was once a river. It is lined with big plane trees and buildings from the 1800's. Figueres hosts the Theatre-Museum Dalí, where the painter's tomb is located. It is also decorated in the Dalí style, with large eggs on the top, similar to the nearby Galatea Tower. Dalí spent the last years of his life in Figueres. This museum is the second-most-visited museum in all of Spain, after the Prado in Madrid.
Garriguella
To visit this part of Alt Empordà, it's possible to stay along the coast but to really explore the wineries of the area, it's best to find a casa rural, or a wine hotel, in which to base yourself. Garriguella is probably the most central and offers better options for dining and conveniences outside of Figueres.
Wineries to Visit in the Alt Emporda Plains
Castell de Peralada is the largest wine producers in DO Empordà, and is just outside of Figueres. On the opposite end is Bodegas Mas Vida in the tiny town of Cistella, almost to the mountains of La Garrotxa.
Closer to the coast is the largest concentration of Alt Empordà wineries outside of Capmany. Garriguella includes Cooperativa de Garriguella, Celler Mas Llunes, and Bodegas Trobat. To the west of Garriguella lie Cellers d'en Guilla, La Vinyeta, and Roig Parals. And, south of Garriguella is Vilajuïga, home to Celler Espelt, Celler Gelamà, and Cooperativa Empordàlia. Yes, the Alt Empordà is the destination for wine tourists.
Get More Information On Costa Brava Hotels Here
Where to Stay in Alt Emporda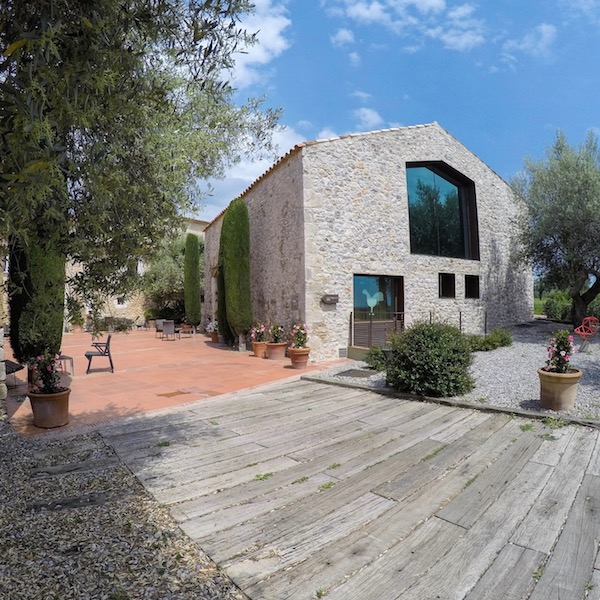 Figueres offers a good base for travelers who want the convenience of being in a city environment. But, to explore the area, a car is needed, and parking can be a problem in the town. Cadaqués offers an alternative and is the most well-known area, but each excursion from town involves a 20-minute drive over the mountain. And, parking in Cadaqués is in short supply or is expensive. 
Mas Falgarona In

Avinyonet de Puigventós 
Mas Falgarona Hotel Boutique & Spa in Avinyonet de Puigventós is set inside a farmhouse from the 15th Century. The current owner is a Catalan family from Figueres, who renovated the property and its details to a high standard. The attention to detail doesn't stop at the rooms. The spa is located in an old renovated barn, which once houses the animals. Now, it is a space for tranquility and relaxation.
There is a renewed focus on gastronomy at Mas Falgarona. They focus on KM Zero dining, with ecological produce from their own garden, with meat from Girona, and fish from Roses.
Rooms from €140. Check rates here.
Can Llobet In Capmany
Can Llobet in Capmany is a restored stone Catalan house, in the center of Capmany, offering several apartments with kitchens. Within the building are a large common space, an indoor jacuzzi, and a large outdoor pool and barbecue. They also offer gated parking nearby.
Can Llobet offers a perfect option to explore all of the wineries in the mountains of Alt Empordà, plus a kitchen for evening meals, and an outdoor space to enjoy a bottle of DO Empordà wine at the end of the day. There are plenty of nearby walking trails to explore.
Apartments start at €100 a night for 2-3 bedrooms, offering a good value for small groups and families. During the summer months, a minimum of a week is required for booking. Check rates here.
Can Xicu In Capmany
The owner of Can Llobet in Capmany also offers a few hotel rooms at Can Xicu in a lovingly restored house, just down the road from Can Llobet. Can Xicu is historic and elegant.
Rooms start at €80, including breakfast. Check rates here.
La Residencia In Cadaques
La Residencia in Cadaqués is a historic hotel in the center of Cadaqués, with an artistic, and indeed Dalí, theme. Some suites offer views of the bay. Breakfast is served facing the beach, or on their outdoor terrace. Rooms start at €100 a night in the offseason.
Prices can double (or more) in the high season. They also offer a limited number of parking spaces for a fee. Check rates here.
Calma Blanca In Cadaques
Calma Blanca in Cadaqués is a charming, and luxurious, boutique hotel set in the hills, somewhat away from the bustle and the beach. With only seven rooms, it's an exclusive retreat, giving more of a villa feel, with some rooms offering sea views and private outdoor pools. It's also possible to rent a little Italian Ape to explore the surrounding area.
Rooms start at €370 a night during the low season and €530 a night during high season. Check rates here.
Mas del Joncar In Sant Pere Pescador
Mas del Joncar, in Sant Pere Pescador is a more rustic, and family style, casa rural, set between the village of Sant Pere Pescador, and the natural park and beach. The owners, Manuel and Anna, offer advice on nearby restaurants and Empordà wineries. There is a pool for daytime relaxing, and they offer a home cooked meal in the evenings if you order ahead.
Rooms start at €100 a night, including breakfast. Check rates here.
Hostal Spa Empuries In L'Escala
Surrounded by the Greek ruins of Empúries, the Hostal Spa Empúries L'Escala is a retreat within a retreat, with two restaurants and a spa and wellness program. A contemporary hotel that is surrounded by nature and history. Their Corner Mar room offers such a water view, it almost feels like a cruise ship cabin.
Rooms start at €105 a night. Check rates here.
Moli de L'Escala in L'Escala
Molí de L'Escala in L'Escala is just outside of the center of L'Escala is the brand new gastronomic hotel, Molí de L'Escala. Contemporary rooms in a rustic, refurbished farmhouse setting, all dreamed up by Chef Jordi Jacas. The building originally housed the flour mill for the town, with some features dating to the 12th Century.
Double rooms start at €82 or €102 with breakfast. Check rates here.
Where to Stay in Alt Emporda – Wine Hotels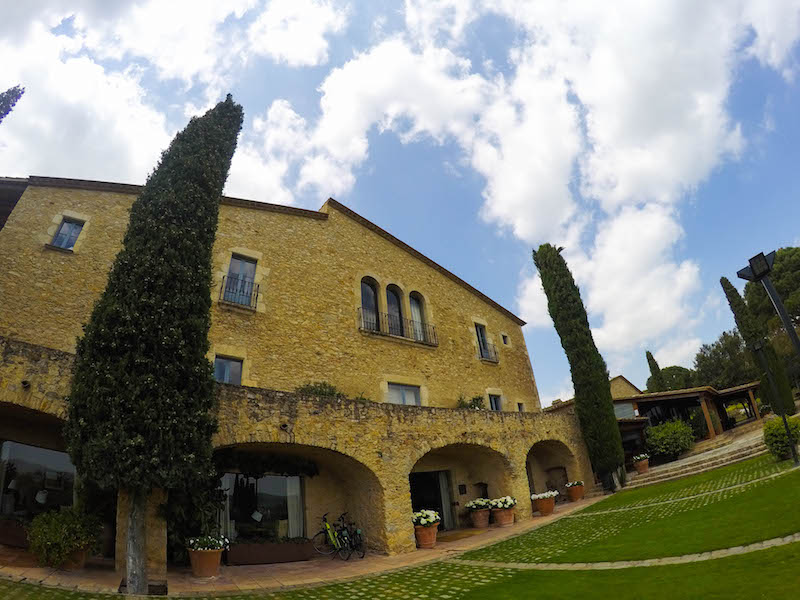 Hotel Peralada In Peralada
Hotel Peralada in Peralada is in the center of Alt Empordà, both geographically and figuratively. Peralada has it all, from contemporary luxury accommodations to Michelin Star cuisine, and even a casino. They offer wellness and wine-spa treatments and host a golf resort as well.
In the summer, the Castell de Peralada also offers a series of musical performances under the stars. And, to top it off, they have one of the largest wineries in the area, offer tastings, and are in the process of completely renovating their winery into an architecturally stunning space.
Rooms start at €175. They offer packages as well, which include dining, spa treatments, and golf. Check rates here.
Masia Serra In Cantallops
Masia Serra in Cantallops is a DO Empordà winery that offers accommodations for wine tourists that also include a personalized wine program. The program can include dinner in the room, or at a nearby restaurant, or lunch at the winery. They also have a pool for the warm months.
Prices are based on the wine tourism package chosen and can be arranged via email. Check rates here.
Celler La Vinyeta In Mollet de Peralada
Celler La Vinyeta in Mollet de Peralada is one of the top DO Empordà wineries. La Vinyeta offers a private apartment in Alt Empordà for overnight stays, which include wine tastings and tours. The rooms are in a single-story building surrounded on all sides by vineyards.
Rooms start at €135 a night for two people or €160 for four people. Accommodations can be booked by emailing the winery directly. 
Mas Espelt In Vilajuiga
Mas Espelt in Vilajuïga is the former family home of the owners of Celler Espelt, one of the largest DO Empordà wineries, Mas Espelt can be rented by room, or the entire home can be rented for up to 10 people. The stone house sits on top of a hill overlooking vineyards and the mountains. They can arrange breakfast or even a private chef.
Rooms for two people start at €160 a night, for a minimum of two nights. To rent the entire house, rates start at €370 a night, for a minimum of two nights. It is a true retreat, with no television. They do have WiFi. Check rates here.
Sa Perafita In Cadques
Sa Perafita at Celler Martín Faixó in Cadaqués is one of the most unique DO Empordà wineries, due to its special location. Set inside a national park, and perched in the center of the hilltop that overlooks Cadaqués.
The family Martín Faixó built the winery at Mas Perafita, an old stone house from the 14th Century. The original farmhouse, Sa Perafita, offers a dozen well-appointed rooms for a true retreat in the mountains. Sa Perafita offers a full Catalan breakfast with eggs from their farm and hand-crafted local meats.
Rooms start at €150 a night. During high season, a two-night stay is required. Check rates here.
Here are more recommendations on boutique hotels in Costa Brava. 
*This post contains compensated links. Find more info in my DISCLAIMER.
GET THE BEST RATES ON COSTA BRAVA HOTELS