Costa Brava Hotels & Accommodation
The Costa Brava is a somewhat special place. A corner of Europe that many Europeans are clued into, but Americans aren't. It's not over touristy. It has beaches and mountains. It hosts an up-and-coming wine region. And, most important, it has a gastronomic history and tradition that rivals any other culinary region in Europe. Stay tuned for more information.
Where to Stay in the Costa Brava
There are a few options for accommodations when traveling in the Costa Brava. There are a handful of properties run by Western hotel chains, particularly in Girona. But, for the most part, independent hotels rule.
As much as there are lovely hotels, particularly along the seaside, hotels are not as common in the Costa Brava as they are in other seaside locales. The primary hotel alternative in the Costa Brava is apartment and villa rentals. Rentals often have their own kitchen, living area, and some of the more luxury properties will offer a pool with amazing views over the coast.
Another option for places to stay in the Costa Brava are the agriturismo-style accommodations, the farmhouses that are sprinkled through the Empordà region. In Catalonia, these are known as a casa rural. They lie on the spectrum between a hotel and an apartment rental. 
Recent Costa Brava Hotel and Accommodations Reviews and Posts
We will continue to update Only In Costa Brava with new reviews and recommendations on where to stay in the Costa Brava. Check out our most recent posts and reviews here.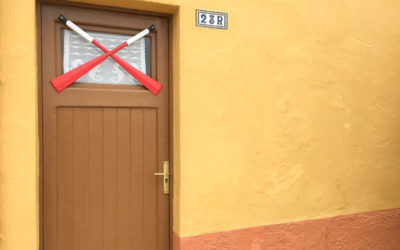 The Ultimate Guide to Baix Emporda: Where to Stay in Baix Emporda and what DO Emporda wineries to visit in Baix Emporda – Only In Costa Brava
read more
Hotel Alàbriga
Unlike anything that came before it in the Costa Brava, Hotel Alàbriga is striving to be the place to see, and be seen, in the Costa Brava. A five-star grand luxury hotel, with only 29 exclusive home suites, each with a view over the Mediterranean. Each of the luxury home suites are fully serviced holiday apartments, with either two or three bedrooms. 
But, the unique services and high-tech features don't stop there. Everything created for Alàbriga is custom-made, by big-name designers, like Armani and Rubelli. And, they've partnered with well-known mixologists, guest DJs, and with Dom Perignon. Most notable, all food and beverage, including their gastronomic restaurant, Terra, has been created and designed by Paco Pérez, from two Michelin Star Miramar, located just up the coast. No detail goes unnoticed.
Costa Brava Culinary Travel Itineraries
It should be noted that culinary tourism is still developing within the Costa Brava. There are amazing opportunities to be found, but the Costa Brava is not New York or London, in one very important way. Very few restaurants accept reservations online, or even through Facebook or email. Most restaurants require a telephone call, with the person on the other end speaking Catalan or Spanish. And, many restaurants require reservations. 
Let us help you by suggesting customized culinary tourism itineraries, based on your interests and the amount of time you have in the Costa Brava.
We can help with the following:
Suggest restaurants to visit
Book restaurant reservations (other than El Celler de Can Roca) and arrange for dietary restrictions
Arrange local food tours and other gastronomy experiences
Suggest wineries to visit and wine itineraries
Book wine tours, tastings, and unique experiences
Suggest hotels to make the most of your Costa Brava holiday
Costa Brava Hotels and Accommodations
For travelers to the Costa Brava, there are so many great accommodation options, from luxury hotels to casa rurales, to campsites, to apartment and villa rentals. And, Costa Brava hotels can be found all along the coast, as well as in the interior of the Costa Brava and Girona, which can offer an amazing holiday retreat.
See TripAdvisor Reviews of the Top Costa Brava Hotels for 2018