Catalan Cuisine
The Costa Brava is a somewhat special place. A corner of Europe that many Europeans are clued into, but Americans aren't. It's not over touristy. It has beaches and mountains. It hosts an up-and-coming wine region. And, most important, it has a gastronomic history and tradition that rivals any other culinary region in Europe.
What is Catalan Cuisine
If anyone knows anything about Catalonia cuisine, it is probably because of Ferran Adrià, and El Bulli.  The top restaurant in the world for years, El Bulli was set on a cliff overlooking the Mediterranean, outside the town of Roses, in Costa Brava. Over the years, Adrià has trained dozens upon dozens of young chefs who have gone out and spread high-end gastronomy around the globe. More than that, though, he inspired chefs who have stayed in Costa Brava, to open their own high quality restaurants.
Gastronomy is top of peoples' minds in Catalonia, not only because there are more Michelin stars per capita in Costa Brava than any other region in the world, but because there is a history of local production, of farm-to-table cuisine, of living off of the land, and appreciating the fresh, local seafood. Food and wine are a way of life here.  It is not just high-end gastronomy, but local food traditions, that form the backbone of Catalonia. There is a depth to the cuisine, from cured meats and cheeses, to seafood and fish, to meats and vegetables, all within this one small region.
Recent Costa Brava Restaurant Reviews and Posts
Unlike it's more touristy neighbor to the south, Barcelona, it is hard to find a bad meal in Girona and the Costa Brava. There are a handful of places that might border on the definition of touristy, particularly along Girona's La Rambla, or in some of the larger coastal towns. But, for the most part, the restaurants are made for the locals. And, even if they are not serving traditional Catalan cuisine, you are more likely to hear Catalan at the next table than English.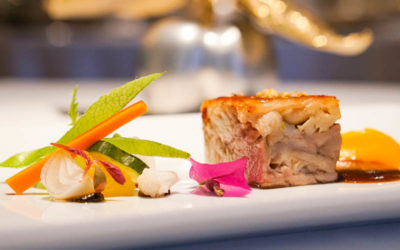 Guide to the Michelin Star Restaurants Girona and the Michelin Star Restaurants Costa Brava, including a review of El Celler de Can Roca
read more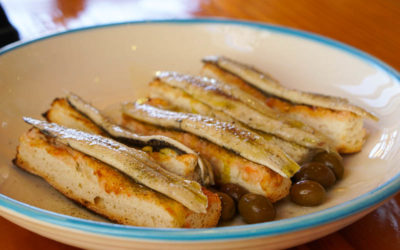 Wondering when to eat in the Costa Brava? Learn tips on when to eat breakfast, lunch, and dinner, and how to find the best deals for lunch in Catalonia.
read more
El Celler de Can Roca
When talking of Costa Brava Restaurants, there are two names consistently mentioned: el Bulli and El Celler de Can Roca. When dining at Can Roca, the experience is not entirely about the food. It's a pilgrimage. It's insight into the history of Catalan cuisine, and how it is perceived today around the world, in great part because of the creativity and spirit of the Catalan people. But, it's also in great part because of the world-class ingredients found through Catalonia.
Costa Brava Culinary Travel Itineraries
It should be noted that culinary tourism is still developing within the Costa Brava. There are amazing opportunities to be found, but the Costa Brava is not New York or London, in one very important way. Very few restaurants accept reservations online, or even through Facebook or email. Most restaurants require a telephone call, with the person on the other end speaking Catalan or Spanish. And, many restaurants require reservations. 
Let us help you by suggesting customized culinary tourism itineraries, based on your interests and the amount of time you have in the Costa Brava.
We can help with the following:
Suggest restaurants to visit
Book restaurant reservations (other than El Celler de Can Roca) and arrange for dietary restrictions
Arrange local food tours and other gastronomy experiences
Suggest wineries to visit and wine itineraries
Book wine tours, tastings, and unique experiences
Suggest hotels to make the most of your Costa Brava holiday
Costa Brava Restaurants
For travelers to Girona, there are some amazing restaurants right within the city. But, some of the real gems, when it comes to Costa Brava restaurants, are those that are in small towns a villages, some along the coast, and some set more inland.
See TripAdvisor Reviews of the Top Costa Brava Restaurants for 2018