Michelin Star Restaurants Girona & Costa Brava
It's impossible to travel to the Costa Brava, or for that matter anywhere in Spain or Catalonia, without a discussion of modern gastronomy and the Michelin Star. With almost 200 starred restaurants in Spain, and more than a dozen in the Costa Brava alone, it's a good place to start when choosing Costa Brava restaurants. 
Costa Brava Restaurants and Contemporary Gastronomy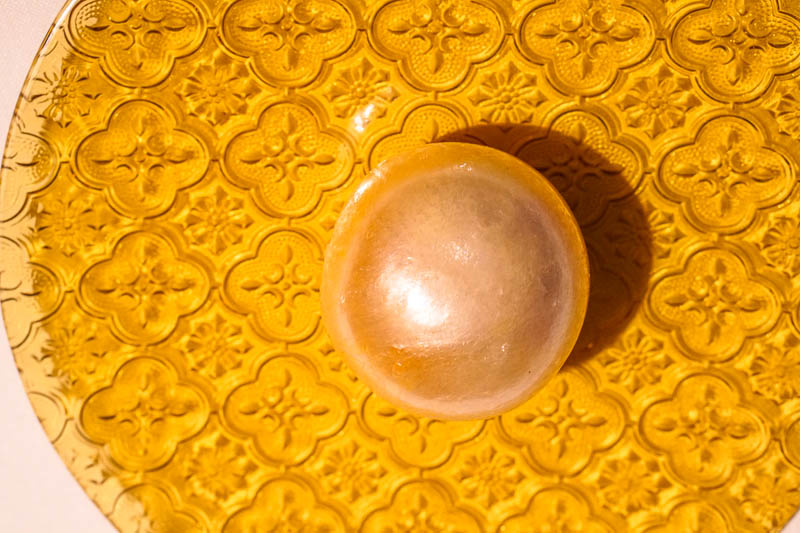 The importance of modern gastronomy in the region cannot be understated. The Costa Brava was home to Ferran Adrià's elBulli, the father of modern avant-garde cuisine. Nestled in a hard-to-reach cove just outside of Roses, elBulli became the number one restaurant in the world based predominantly on Ferran's creativity and, some would say, culinary genius.
Before Ferran, to become a top chef you needed a pedigree, a degree from a top culinary institute. Or, you needed to study with a top French chef, trained in traditional haute cuisine. Now, many of the top chefs in the world studied under Ferran. Ferran's disciples over the years include Massimo Bottura, Grant Achatz, René Redzepi, Jose Andres, and countless others. Joan Roca, of Celler Can Roca in Girona, also spent a season with Ferran. Any serious chef in the Costa Brava will often mention Ferran, or Joan Roca, at least once in a discussion. Together, their influence does not go unnoticed. This is despite the fact that elBulli closed in 2011.
But, what does this mean for culinary travelers to the Costa Brava? Plan ahead to perhaps dine at one of the 15 Michelin Star restaurants during a trip. But, even if a Michelin Star restaurant is not possible, many many restaurants along the Costa Brava offer glimpses into avant-garde cuisine. Little touches or unique techniques that make this type of dining more accessible to travelers. It is this influence, and how it spread through the Costa Brava that makes the region one of the top gastronomy capitals of Europe, and worthy for a pilgrimage for any culinary traveler.
What is a Michelin Star Restaurant and the Michelin Star Guide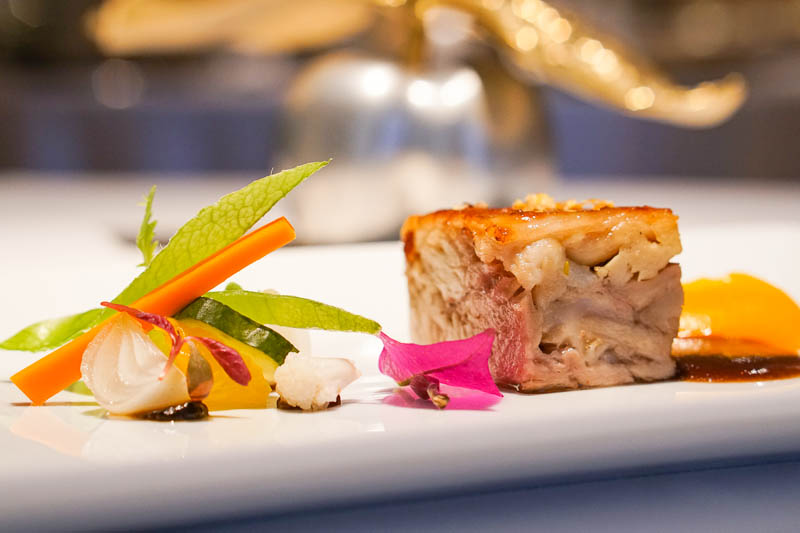 Michelin, yes, the tire company, started producing restaurant guides well over one hundred years ago. It began as a guide for motorists. So in addition to where to eat, the guide included recommendations for petrol and service stations. Michelin's initial goal was to encourage drivers to get out there and road trip. To drive more. And, yes, to purchase more tires.
It was not until the mid-1930's that the star system was born. This system, of awarding one, two, or three stars for some of the best restaurants remains to this day. A one star restaurant means "worth a stop." Two stars mean "worth a detour" from the original route. The coveted three star designation is "worth a special trip."
Although the guide started in France, over the decades it expanded beyond France, and even beyond Europe. Bangkok, for example, received it's first Michelin Guide in 2018. And, because the guide started as a resource for road trippers, there is no surprise that there are so many restaurants outside of metropolitan areas.
And, the Costa Brava is the epitome of outside of a metropolitan area. With many of the starred restaurants of the area in small towns that many people outside of Spain, or even Catalonia, have ever heard of. In fact, the restaurant with the most Michelin Stars in the Costa Brava is often placed on the top list of restaurants in Barcelona, about 90 minutes down the highway. And, yes, it's worth a special trip.
Michelin Star Restaurants – Costa Brava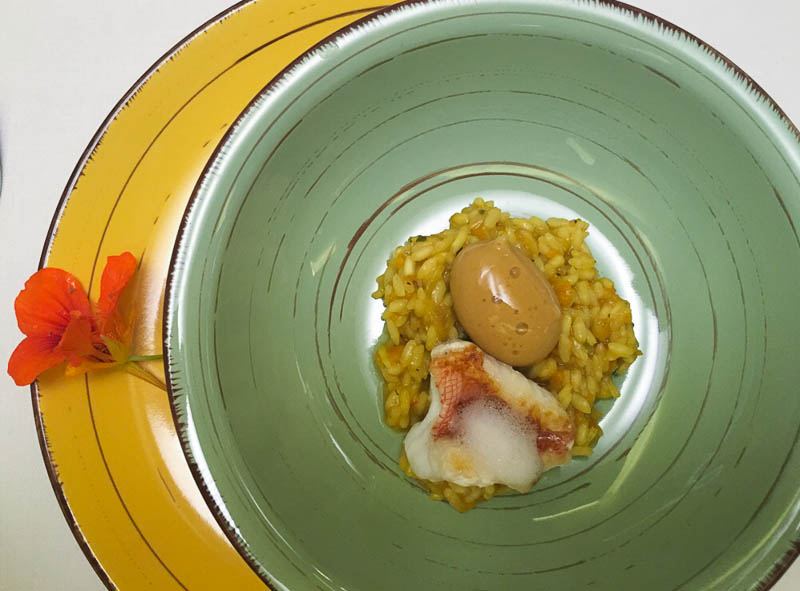 It is claimed that the Costa Brava is home to more Michelin star restaurants per capita than any other region in the world. Because it is difficult to define the term "region" versus city or country, it could be true. There are 15 restaurants, with a total of 19 stars, some of them can be considered among the best restaurants in Spain.
El Celler de Can Roca, the sole three star restaurant in the Costa Brava, often is thrust into the spotlight. Rightfully so. Over the last several years, the restaurant perennials hovers in the top of The World's 50 Best Restaurants, even claiming the number one spot.
It is impossible to travel to the Costa Brava without hearing the restaurant named in almost every conversation about the food of Catalonia. Images of the three Roca Brothers grace marketing and promotional materials around the world. In 2018, The World's 50 Best Restaurants named Can Roca the number 2 restaurant in the world.
But, with 15 restaurants securing stars, there is more to modern gastronomy in the Costa Brava than Can Roca. And, because online reservations for Can Roca book about a year in advance, and fill up almost immediately, food travelers have options. Regardless, for many of these restaurants it's important to book before arrival to secure a table. Just in case. Most restaurants offer an a la carte menu, as well as a tasting menu. Some only offer a tasting.
Michelin Star Restaurants – Girona
El Celler de Can Roca in Girona, by the Roca Brothers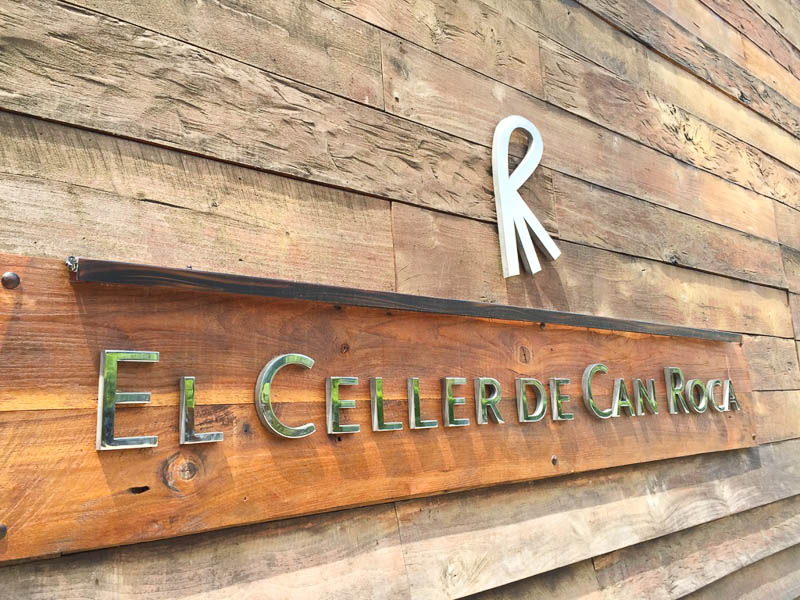 Chef Joan Roca, along with sommelier Josep Roca, and pastry chef Jordi Roca, picked up where Ferran left off. Joan spent a season working at elBulli. There is more to the Roca Brothers, though, than the restaurant. In addition to numerous awards, the brothers served as Goodwill Ambassadors by the United Nations Development Program and Joan has a line of low temperature cooking appliances for home chefs, Rocook.
The full tasting menu at El Celler de Can Roca with wine pairings is €300 per person. Reservations are near, but not completely, impossible. A new month of tables becomes available at midnight on the 1st day of every month. By the morning, the month is normally full. A wait list is available.
Restaurant Massana in Girona
Chef Pere Massana has operated his Girona restaurant, Massana, for more than 30 years. Although focused on a commitment to tradition, the dining room, and the dishes themselves, are far from tired. Instead, even when serving a dish he has served for over 30 years, it is a contemporary exploration of those historic flavors and local ingredients. Massana promises to produce "little sparks of happiness" from the dining experience. The tasting menu is €106, or €150 with wine pairing. 
Michelin Star Restaurants Costa Brava – Two Stars
Miramar in Llançà (Alt Empordà)
Chef Paco Pérez brings in the influence of the sea, and the Tramuntana winds to his two Michelin Star restaurant, Miramar. Once a family restaurant owned by his in-laws, Miramar sets the standard for contemporary Catalan cuisine in the north Alt Empordà coast. Tasting menus border on fantasy, while using local ingredients, like pig trotters and sea urchin. The full tasting menu is €180 per person.
Les Cols in Olot (The Pyrenees)
The sole female Michelin Star chef in the Costa Brava, Chef Fina Puigdevall is dedicated to the cuisine of the Pyrenees and La Garrotxa at Les Cols. Menus change with the seasons, with a focus on volcanic cuisine. Chef Fina offers almost a communion with nature, both in the dishes as well as the restaurant space. Perhaps that is because she was born in the farmhouse that now serves as the restaurant. Creative cuisine, but focused on the simplicity of ingredients and their flavors. The tasting menu is €95 per person.
Michelin Star Restaurants Costa Brava – One Star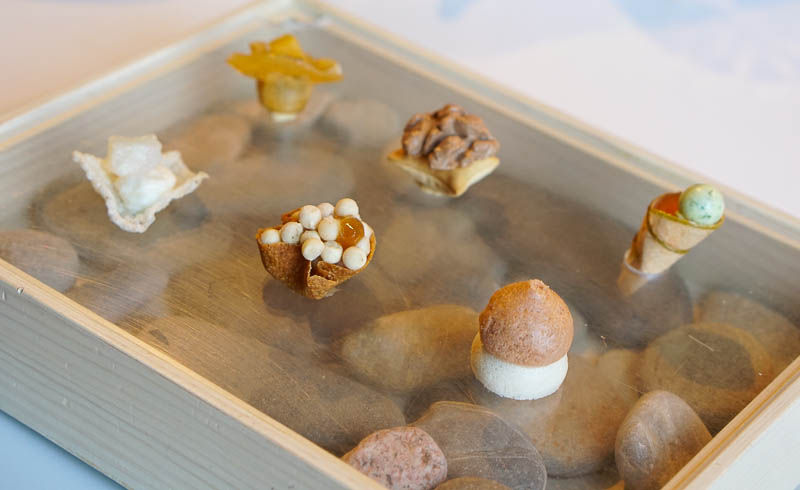 Ca l'Arpa in Banyoles (Gironès)
Chef Pere Arpa focuses on regional products, and in particular the produce, to reinterpret traditional dishes at Ca l'Arpa. They also operate a hotel, where breakfast includes home-made fresh bread, jams, marmalades, and cakes. Together, they are a modern interpretation of a traditional inn, focusing on the love of the surrounding countryside. Tasting menus start at €40. 
Castell Peralada in Peralada (Alt Empordà)
Located at the Hotel Peralada, Castell Peralada is the newest member of the Michelin Star club in the Costa Brava. Chef Xavier Sagristà offers cuisine based on traditional, quality products from the land and the sea, with a focus on Empordà. The wine tourism inspired tasting menu is €74 per person. Be sure to end the meal with the cheese cart.
Els Brancs in Roses (Alt Empordà)
Set inside the Hotel Vistabella, with an unparalleled view over the Bay of Roses is Els Brancs in Roses. According to a famous Catalan writer, Josep Pla, this is the best place in the region to watch the sunset. Although focusing on local ingredients the menu is more outward and international looking. Chef Xavier Cabrera, along with brothers Marlon and Rene Veitl ensure an eclectic experience. The tasting menu is €135 per person.
Empòrium in Castelló d'Empúries (Alt Empordà)
Run by the fourth and fifth generation of the Carreras family, Emporium marries "Empordànesa" cuisine with Empordà products, and uses organic ingredients whenever possible, to highlight the unique character of the Alt Empordà. In addition to an a la carte menu, Empòrium offers a few tasting menus starting at €63, plus often features special tasting menus promoting particular DO wineries, including Vinyes d'Olivardots. They also attempt to encourage accessibility to their cuisine, by offering a "Santa Clara" menu, Tuesday through Friday, which is only €40. 
Bo.Tic in Corçà (Baix Empordà)
Chef Albert Sastrengener, along with his partner Cristina Torrent, attempt to infuse feeling and passion into each dish. They offer contemporary, and artistically unique versions of traditional Catalan dishes, including olives, vermouth, anchovies, and patatas bravas. Tasting menus at Bo.Tic start at €56 per person. 
Casamar in Llafranc (Baix Empordà)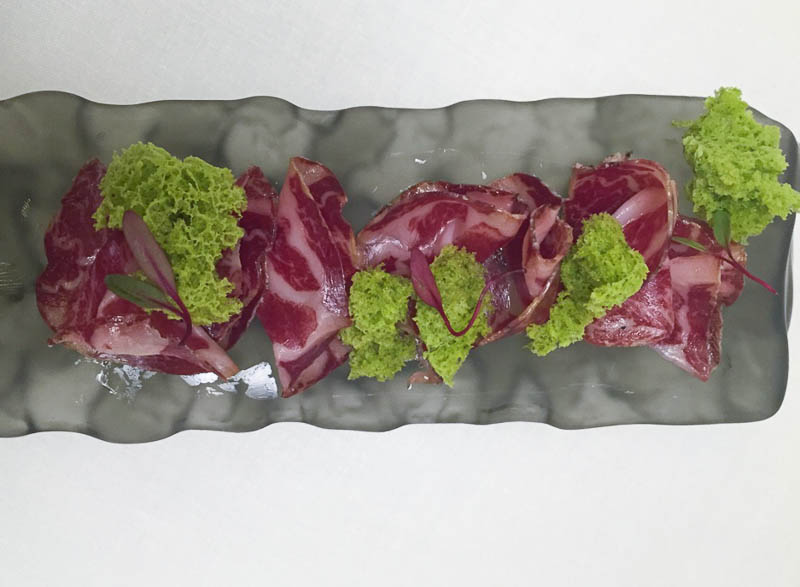 Chef Quim Casellas, and his sister Maria, turned a traditional family restaurant into a contemporary chic restaurant, offering modern takes on traditional Catalan dishes, with a focus on the sea, and a view of the sea during nice weather. They also offer an extensive selection of local DO Empordà wines in addition to international wine offerings. Tasting menus at Casamar start at €79.
La Cuina de Can Simón in Tossa de Mar (La Selva)
One of the more traditional of the Michelin Star experiences in the Costa Brava. Can Simon by Chef Xavier Lores is set in an old fisherman's house, built around 1700. A family-run restaurant since the 1950's, the focus is almost exclusively on seafood. Tasting menus start at €68 per person. 
Els Tinars in Llagostera (La Selva)
The third generation of the Gascons family run Els Tinars in an elegantly restored farmhouse. In summer, L'Orangerie is opened, a terraced garden for al-fresco dining. Although incorporating newer techniques, the focus is on traditional Catalan cuisine and 0km ingredients. Tasting menus start at €78 per person and must be specifically requested when making a reservation. 
Les Magnòlies in Arbúcies (La Selva)
Set at the southeastern edges of the region, Les Magnòlies is named after three centuries-old magnolia trees that feature on the property. Operated by a husband and wife team with Chef Xavier Franco in the kitchen, there is a focus on the cuisine of the Montseny and DO Catalan wines. The tasting menus start at €66 and the wine pairing is €30 per person. 
Fonda Xesc in Gombrè

n (The Pyrenees)
At the far west reaches of the Catalan Pyrenees, Fond Xesc served as the village inn. Despite incorporating modern techniques and trends, it remains rooted in tradition. Chef Francesc Rovira's tasting menu starts at €45 per person.
Ca l'Enric in La Vall de Bianya (The Pyrenees)
Another traditional village inn, opened in 1882 to supply farmers and house travelers. By the 1960's Ca L'Enric became a full restaurant. Currently, Chef Jordi Juncàoffers a modern interpretation of traditional Catalan cuisine, with ingredients from the surrounding forests, all offered in a more rustic dining room, that mirrors its surroundings. Tasting menus start at €85 per person.
*This post contains compensated links. Find more info in my DISCLAIMER.
Michelin Star Restaurants Girona & The Costa Brava