Costa Brava
, it's more than likely that the trip will include a visit to
Girona
. Located only a 38-minute train ride from Barcelona, it makes a perfect day trip. And, it's a beautiful and historic city. To make the most of a trip, here are our top Girona travel tips.
Where is Girona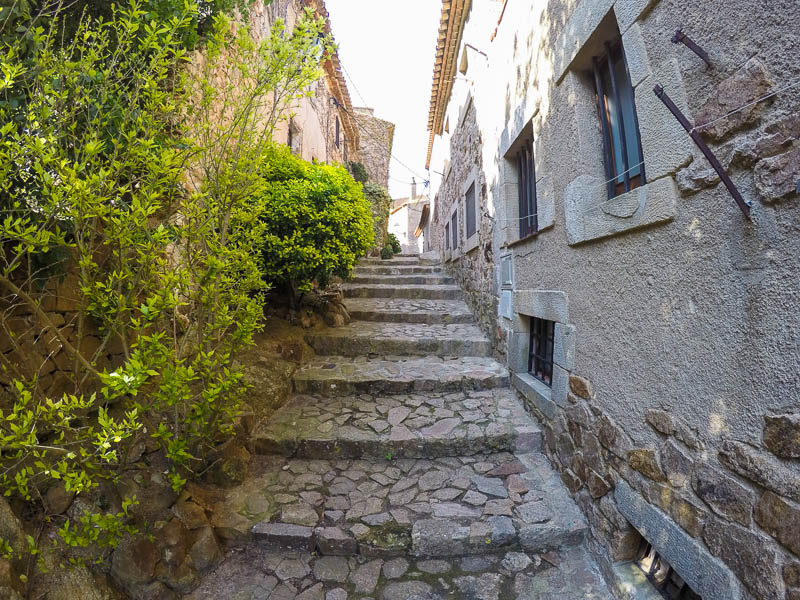 Girona lies at the confluence of two rivers, the River Ter to the west, and the River Onyar, which divides the main part of the city. East of the River Onyar is Barri Vell or the Old Town. Barri Vell's riverfront is flanked by three and four-story, brightly painted buildings, which feature prominently in traveler's photos.
On the west bank of the River Onyar is the more commercial City Center, and spreading south from there is the City Center Migdia. West of the City Center is the large Parc de la Devesa, which hosts a large public market Tuesday and Saturday mornings.
Most of the tourist sites focus on the medieval parts of town in Barri Vell. The River Onyar offers a half dozen unique bridges to cross, allowing travelers to wander in and out of Barri Vell, past museums, restaurants, bars, and cafes, with plenty of shopping as well. Most notable of the bridges are the old stone bridge, along with a red bridge that looks a little like a horizontal version of the Eiffel Tower. And, that's because it Mr. Eiffel designed it himself.
The Girona Cathedral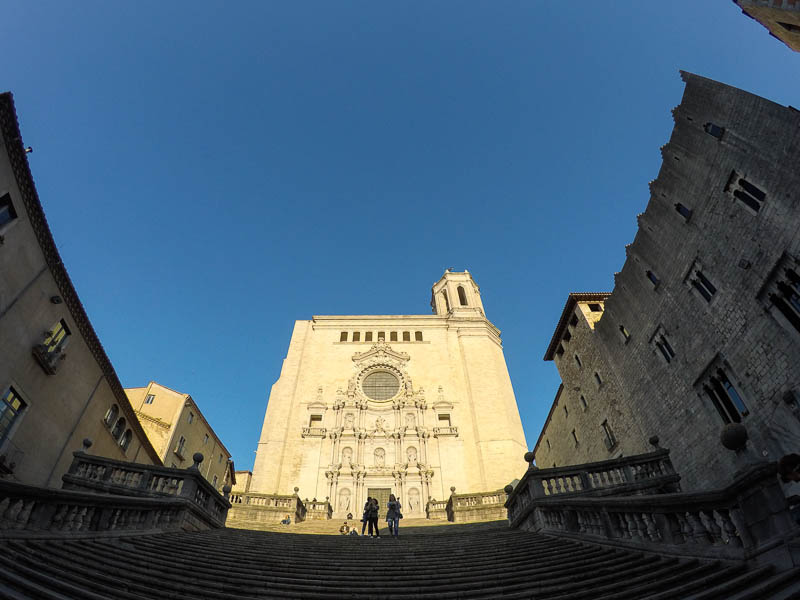 Overlooking the entire city is the Girona Cathedral, dedicated to Santa Maria, which offers Romanesque and Baroque architecture. Just below it is the Basilica de Sant Feliu, and a statue of a lion that you might see tourists and children kissing, for good luck. Just across the bridge from the Basilica is the Plaça de la Independència, filled with cafes and restaurants set under historic porticos.
And, with so much food and wine to drink during a culinary tour of the Costa Brava, Girona offers a perfect mix of city life and nature, with plenty of biking and walking tours spreading out from the city center. The Girona tourism office offers maps of walking trails.
Pin It! Costa Brava Girona Travel Tips